Portable Restroom Rentals
Portable Restroom male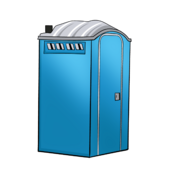 Portable Restroom rental Female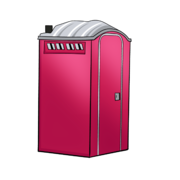 Portable sink

Porta Potty Rental Phoenix
Are you ready to take your events to the next level of convenience and comfort with the porta potty rental Phoenix can rely on? We're your ultimate destination for portable restroom rentals! We understand organizing events, job sites, or volunteer projects can be tough, but we're here to ensure your guests, employees, and attendees have a smooth and enjoyable experience, especially when nature calls!

No more dreaded long lines or squirming dance moves – our porta potties are the heroes of any event! Safety is our top priority, and it doesn't stop at inflatable fun. Our portable toilets are regularly maintained and sanitized to the highest standards, ensuring a germ-free experience for every user, effectively making us the porta potty rental Phoenix can trust. You can bet your party hats that we take cleanliness seriously!

Every event is unique, and so are the potty needs. That's why we offer a variety of options to fit your event's size, style, and vibe. From sleek and modern units to spacious and accessible designs, we've got the port a potty rental Phoenix AZ knows is the perfect fit for every occasion. Our team of professionals goes above and beyond to make your rental process a breeze with our user-friendly website. You can easily browse our options, check availability, and book your preferred units in a jiffy. No more wasting time searching for "Phoenix porta potty rental Phoenix rates"—just a quick click, and you're all set! We're your go-to source for the porta potty rental Phoenix uses to combine functionality, cleanliness, and comfort. Get ready to party without a potty predicament, and let's make your event an absolute hit!
Porta Potty Rentals Phoenix Uses to Add Convenience and Comfort to Events Year-Round
We've proud to offer porta potty rentals Phoenix uses for any and every event! Our portable restroom rentals are the unsung heroes of various events, ensuring every gathering goes off without a hitch—or rather, without a bathroom break dilemma! From small-scale celebrations to large-scale festivals, our porta potties have you and your guests covered.

At outdoor events like backyard parties and family reunions, our porta potty rentals in Phoenix AZ are a must-have. They provide much-needed convenience for guests, allowing them to focus on having fun without searching for nearby facilities. Corporate events and company picnics also benefit from our portable toilet rentals. With large crowds and busy schedules, having clean and accessible restrooms on-site is a game-changer, keeping everyone comfortable and ready to enjoy the event to the fullest.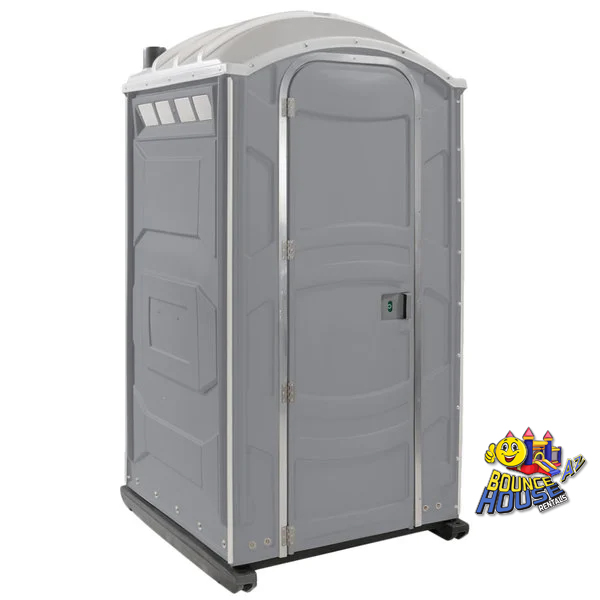 Festivals and fairs, which draw massive crowds, would be incomplete without our porta potties stationed strategically throughout the event area. They ensure that attendees can stay refreshed and engaged without missing out on any of the excitement. Construction sites, outdoor concerts, and sporting events are other occasions where our Phoenix AZ portable toilet rentals shine. They provide a convenient and hygienic solution for workers and attendees alike, making these events safer and more enjoyable.

No matter the occasion, our porta potties are the unsung champions of providing comfort and convenience to guests, ensuring a smooth and enjoyable experience for all. So, whether you're planning a casual get-together, a large-scale extravaganza, or anything in between, we've got the porta potty rentals Phoenix can count on!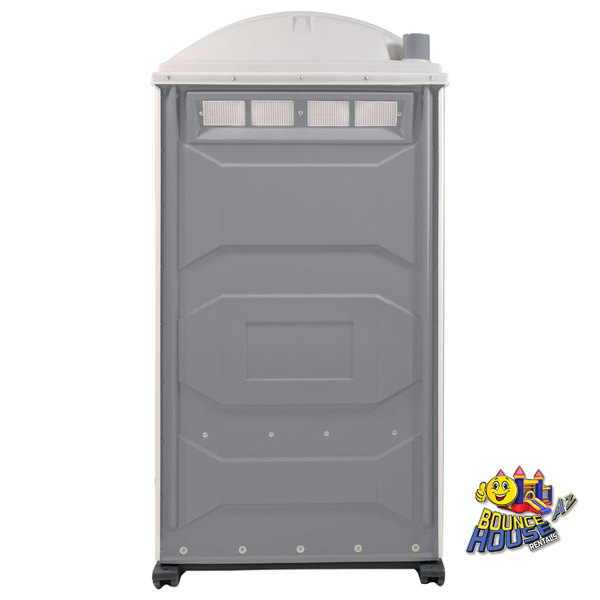 The Porta Potty Rental Phoenix AZ Relies On for Clean, Affordable Services
Our inventory is top-notch, ensuring a clean, comfortable, and hassle-free porta potty rental Phoenix AZ guests and customers will appreciate. We offer a range of portable restroom options to match the size and style of your event. From modern and sleek designs to spacious and accessible units, we have the perfect fit for every occasion. Rest assured, we've got the porta potty rental Phoenix AZ can depend on to be regularly maintained and sanitized to the highest standards, prioritizing the safety and satisfaction of our customers. With our reliable and convenient portable restroom rentals, your event will be a hit, allowing your guests to spend more time focusing on having fun and less time focusing on where to do their business.
Our portable restrooms come in the typical single-stall design and two varying colors, blue for the male restrooms and pink for the female restrooms. Each is equally and thoroughly cleaned and sanitized before and after a retinal period. If you've been wondering, "how much are porta potty rentals in Phoenix AZ," each is available to rent for just $250 for a full day. We also offer a portable sink for $50 to ensure your guests have a proper place to wash their hands throughout the duration of your event or project. Don't forget to add all of the other event-planning essentials to your cart, including inflatables, furniture, interactive rides, and the best tent rentals Phoenix has to offer!
How To Book Our Phoenix Porta Potty Rental Online With Ease
Booking our Phoenix porta potty rental is as easy as a breeze in the Arizona desert! With our user-friendly website, securing a porta-potty for your event is just a few clicks away. Simply browse our website and navigate to the porta-potty rentals section. There, you'll find a variety of portable restroom options to choose from, each complete with detailed descriptions and features, including a handwashing station! Once you've selected the perfect options for your event, click on the "Add to Cart" button, and you'll be directed to a straightforward booking form. Fill in your event details, including the date, time, and location, and proceed to the secure payment process. Voilà! Your porta-potty reservation is confirmed, and you can rest easy knowing that your guests will have a clean and convenient restroom experience at your event. Nabbing a Phoenix porta potty rental online has never been easier, but if you prefer to speak directly with one of our team members to go over the booking process, we can be reached by calling (628) 255-9559!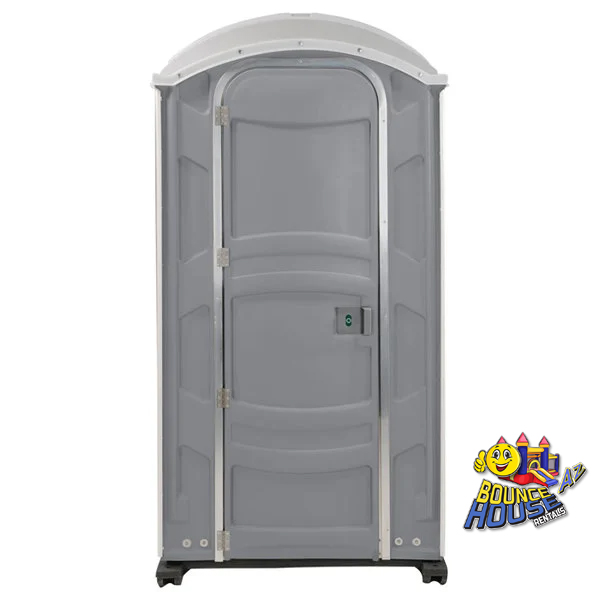 Delivering Portable Toilet Rentals Phoenix AZ and Surrounding Areas Depend On
We pride ourselves on delivering top-notch portable toilet rentals Phoenix AZ and the surrounding areas can rely on. No matter where your gathering takes place, we've got you covered with our extensive delivery service! To ensure your guests' comfort, we also offer tent rentals in Phoenix AZ.
Our porta potty rentals are available in various zip codes, including 85003, 85004, 85006, 85007, 85008, 85009, 85012, 85013, 85014, 85015, 85017, 85019, 85020, 85021, 85022, 85023, 85024, 85027, 85029, 85032, 85034, 85035, 85040, 85041, 85042, 85043, 85045, 85048, 85050, 85051, 85053, 85054, 85083, 85251, 85254, 85255, and 85282. Wherever your event is located, including the neighboring cities of Mesa, Scottsdale, Peoria, Chandler, and Gilbert, rest assured that we'll be there with our clean and reliable porta potties.
NOTE: Extra fees may vary depending on how far you are outside our service area.
Not only do we cater to individual events, but we also partner with prominent school districts to provide porta-potty rentals for various school events and functions. Our partnered school districts include Cave Creek Unified School District, Chandler Unified School District, Deer Valley Unified School District, Dysart Unified School District, Paradise Valley Unified School District, Peoria Unified School District, and Scottsdale Unified School District.

And the adventure doesn't stop there! We also bring the top-notch portable toilet rentals Phoenix AZ can trust to popular local parks, including Margaret T. Hance Park, Encanto Park, and Civic Space Park. We ensure a convenient and hygienic restroom solution for anyone hosting events in our lovely public spaces.

With our extensive delivery service, exceptional portable restroom options, and commitment to customer satisfaction, we're your go-to source for portable toilet rental Phoenix AZ event planners depend on for reliable and sanitary restroom facilities. From school events to parks and everything in between, count on us to make your gatherings a roaring success, one porta-potty at a time!
What are the Best Porta Potty Rental Prices Phoenix, AZ Has to Offer and Other FAQs
Curious about the #1 porta potty rental prices Phoenix, AZ has to offer? Need more information about our rental process? Want to learn more about our company? Check out our frequently asked questions below, or give our team a call at (623) 255-9559 today!
Q.
Can the rental time be extended?
A.
Yes, the rental time on all our items can be extended. Include your date and rental timeframe when adding items to your cart to see a custom quote for your specific timeframe. This will give you an accurate estimate of porta potty rental prices Phoenix, AZ depends on from our state-of-the-art, real-time booking system.
Q.
Are they cleaned and sanitized before use?
A.
Yes, our portable toilet rentals are cleaned, sanitized, and inspected following each rental and before each use. Cleanliness is always our top priority, which is why we offer the #1 porta potty rental Phoenix Arizona can provide!
Q.
What if we need to cancel?
A.
In the event of a cancellation, please contact a member of our staff as soon as possible, and we will go over any details with you by calling (623) 255-9559.
Q.
How much does it cost to rent portable restrooms?
A.
If you're wondering, "how much are porta potty rentals in Phoenix AZ," you're in the right place! Our rentals are $250 for single stalls and $50 for a portable sink. The base price includes a full day of rental time and delivery within certain areas.
Positive Reviews For Our Porta Potty Rental In Phoenix
Our excellent customer reviews about our porta potty rental in Phoenix are a testament to the exceptional service and satisfaction we provide. Don't just take our word for it – hear it straight from our happy customers! With glowing testimonials highlighting our clean and reliable porta potties, prompt delivery, and friendly staff, you can trust that your event is in the best hands. We take immense pride in these heartwarming reviews, inspiring us to continue exceeding expectations and delivering memorable experiences. Join the ranks of our delighted customers and discover why we're the go-to choice for porta potty rentals in Phoenix, Arizona!
Background color: Color Theme 1
What Customers are Saying
"They have been so easy to work with and very accommodating with less than a week notice. Will definitely work with them again!"
- Shana D
"Bounce House Rentals AZ is highly recommended with my family and me with the best prices and the set days for pick ups and returns allows for a longer use, this is great!"
- Lane W
"Bounce and Slide Rentals is great, I used them last year, again this year & will continue again and again. Best prices friendly staff. I would recommend to anyone."
- Angela M
Previous
Next