140ft Warrior obstacle course - double lane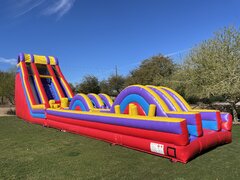 63ft Triple Threat obstacle course - triple lane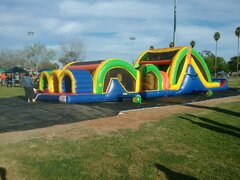 50ft Hero Obstacle course - double lane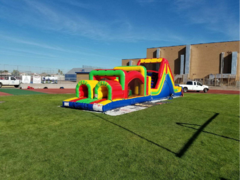 40ft Racer obstacle course - double lane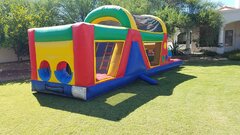 30ft junior obstacle course - single lane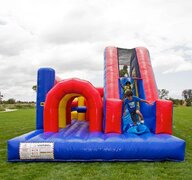 30ft modular obstacle course - double lane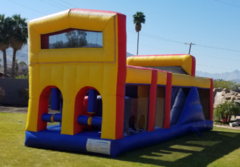 25ft Toddler obstacle course - double lane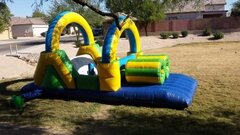 Thrilling Adventure with Obstacle Course Rentals from Bounce House Rentals AZ
Step up the excitement at your next event with our Obstacle Course Rentals at Bounce House Rentals AZ. We offer a variety of challenging and fun-filled obstacle courses that are sure to keep your guests entertained. From our 140ft Warrior obstacle course to our 25ft Toddler obstacle course, we have options to suit all ages and skill levels.
Want to make a big impression at your next outdoor event? Take a look at our convenient tent rentals Phoenix AZ. Pairing our obstacle courses with our high-quality tents not only provides a thrilling activity for your guests but also ensures a comfortable and shaded space for relaxation and socializing.
At Bounce House Rentals AZ, we are committed to making your event memorable. Our obstacle courses are designed to provide a unique and engaging experience, while our dedicated team ensures smooth delivery, setup, and removal. Contact us today to add a dash of adventure to your next event.